3 Ways Cloud Phone Systems Benefit Your Business
What's the common thread that affects both customer satisfaction and employee productivity Your business phone system.
The phone is the front door for customers to your business and the primary tool for your employees to collaborate and get work done. Research indicates 65% of people still prefer to contact a business by phone versus only 24% who prefer a web form. And by 2021, it's estimated that 72.7% of the U.S. population will have a smartphone. Despite this, many businesses still rely on old phone technology that was installed before the smartphone was even invented. These legacy phone systems usually require a hard-wired phone switching system—a server box tangled in wires and randomly blinking lights, often hidden in a closet—that routes calls and manages telephone lines and phone features.
But the advent of smart phones, tablets, and other mobile and connected devices, as well as the trend of moving business functions to the cloud, has evolved behavior and expectations from customers and employees alike. It's a new world—and competitive companies in all industries are switching to less costly and more flexible cloud-based business phone systems to keep current with customer needs. In fact, 86% of U.S. small businesses claim they plan to evaluate new business phone systems in the next three years.
Cloud-based phone systems offer three advantages over hard-wired, on premises legacy phone systems:
They help you maintain contact with always-on customers.
They enable you to attract talent and optimize their productivity.
They reduce costs and eliminate surprise expenses.
Where Your Legacy Phone System Fails Your Business
Mobile productivity: Traditional phone systems are not built to seamlessly support mobile capabilities, which severely inhibits collaboration between distributed employees and their ability to address urgent customer issues while on the go.
Cost: Even if you've paid off your traditional on-premises business phone system, you face continued costs for managing the system and adding new phone lines. Old systems require often costly specialized service techs for upgrades, fixes, and adding new users.
Complexity: If you want to easily integrate modern business productivity and collaboration features such as video conferencing, screen sharing, team chat, and file storage and backup to your traditional on-premises phone system, well, you really can't. Plus, adding new phone lines as you bring on new employees takes too much time and costs too much with a traditional phone system.
Downtime: Every minute your on-premises phone system is down due to a power outage or some other system failure that is out of your control is a minute that a customer cannot reach you. This lack of redundancy can be costly, adversely affect your reputation, and diminish your credibility.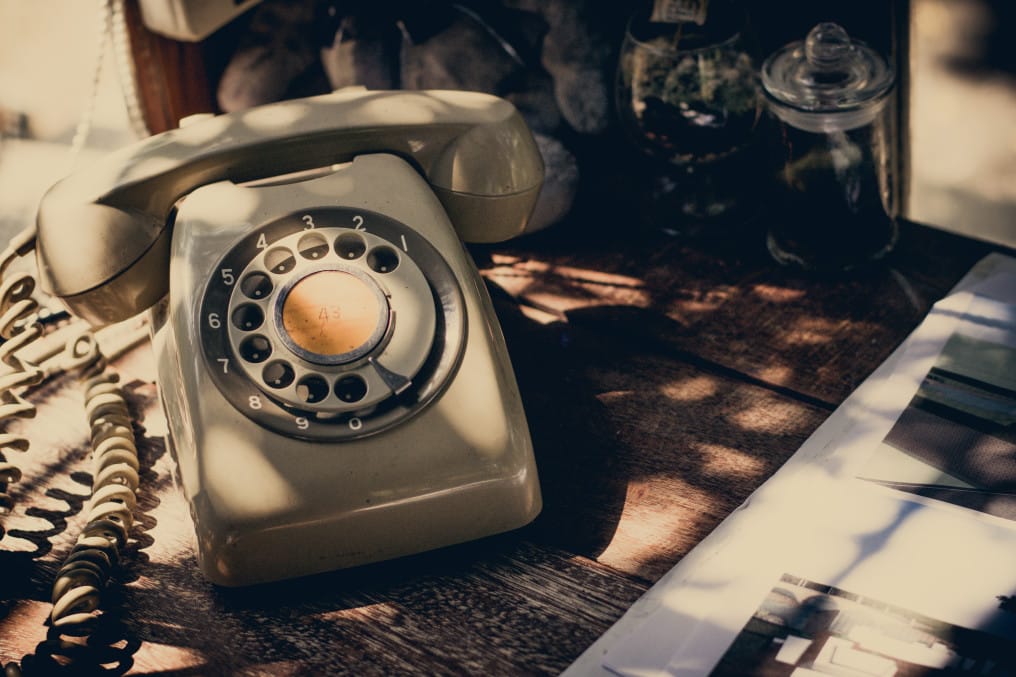 Why wait? 
Change the equation with a cloud-based phone system: Decrease costs, improve customer access, attract talent, optimize employee productivity, modernize your business. You gain business advantage with limited risk.
Make the right choice
Elevate is an easy-to-use, cloud-based unified communications service that helps employees to be more productive and collaborative, with a full-featured business phone system combined with audio/video/contact sharing, conferencing, and file-sharing capabilities. 
Whether you're in the office or remote, Elevate seamlessly integrates all your communication tools—desktop phones, mobile phones, and computers—into one manageable solution oriented around your employees' needs and workstyles.
YOU CAN MAINTAIN CONTACT WITH ALWAYS-ON CUSTOMERS
As the lifeblood of your business, business phones let customers contact you, place new orders, reach account managers, and get support. But legacy, on-premises phone systems are usually subject to downtime that's out of your control. 
YOU CAN ATTRACT TALENT AND OPTIMIZE THEIR PRODUCTIVITY
More than one in three American labor force participants (35%) are millennials who grew up living in a mobile world, making them the largest generation in the U.S. labor force, according to a Pew Research Center…
YOU CAN REDUCE COSTS AND ELIMINATE SURPRISE EXPENSES
Many businesses have invested large sums of money installing an on-premises business phone system. And when the installation is a thing of the past, it's easy to just leave it as is. But an aging on-premises phone system can be hard to scale and complicated to manage.